Georgia Jacks Carpet Cleaning Atlanta, Georgia 404-345-7778
A greener, healthier, drier, cleaner carpet cleaning.
About Georgia Jacks;
Thank you for visiting Georgia Jack's organic carpet cleaning! My name is Jack Cantrell and I'm the founder of Georgia Jack's organic carpet cleaning. I'm a lifelong resident of the suburban Atlanta area. Georgia Jack's organic carpet cleaning is the product of the tremendous growth and business opportunities available in this great city! They don't call it "hotlanta" for nothing!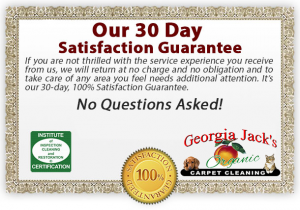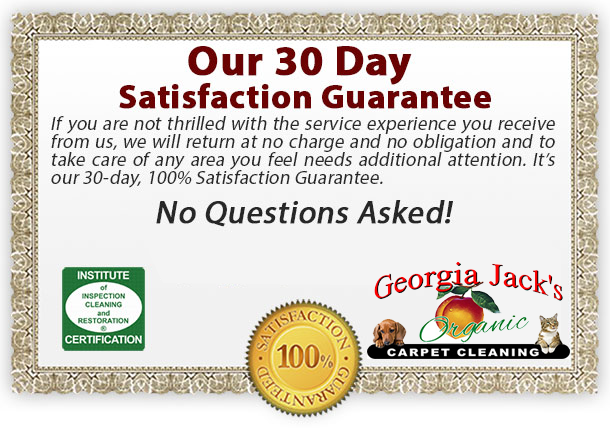 I've been in the carpet cleaning industry for almost ten years. I've researched every carpet cleaning method available on the market. As a result, I chose to utilize the most effective, deep extraction method available. Using only cutting edge, green safe cleaners and spot removers. Georgia Jack's takes great pride in every job we do! We truly care about our customers and we're grateful for the opportunity to provide each one with the best carpet cleaning experience ever! I guarantee it!
 I started this company to offer my customers an incredible alternative to the "usual" and "average" carpet cleaning guy or company out there. I listened time and again as a customer would share their unpleasant experiences with other carpet cleaners. I made it Georgia Jack's mission to provide every customer with the best carpet cleaning available. Period! Georgia Jack's is an original folks! We're the exception to the tried and failed rule of soaking wet carpets, returning spots, constant upselling and the old bait and switcheroooo! Don't be fooled by the copy cat's and wannabe guys out there! Georgia Jack's carpet cleaning is YOUR carpet cleaner and the one you KEEP!
 As the founder of Georgia Jack's, I began my career with the determination and passion to REALLY help people. To REALLY provide a valuable service for an honest price. To REALLY stand by my service and to REALLY guarantee it!  If you're sick and tired of the old bait and switch tactics, price haggling and soaking wet carpets with returning spots. Then call on Georgia Jack's today for all your carpet cleaning needs!
 Georgia Jacks Dry Caret Cleaning was created to provide the Atlanta community with a cleaning experience using a low moisture technology while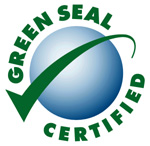 utilizing safe products that are green, and organic.For all your carpet cleaning needs look no further! We service the North Atlanta Metro area specializing in commercial and residential carpet cleaning. We also clean furniture. Our encapsulation extraction method is the safest way to clean. It is a greener more organic way for you to have your carpet and upholstery cleaned. We love animals! Pet owners love us because we can take care of those pet accidents that happen from time to time. We are a customer service driven company. No bait and switch tactics or nickel and dime price techniques. We want you to be our next satisfied customer, so call us for all your carpet and upholstery cleaning needs.
It is our honor to offer superior service to help our customers accomplish their home or business carpet and floor cleaning goals. Through hard work, honesty and great respect for our customers, co-workers and management teams, we provide quality cleaning services that suit your tastes.
We are here for YOU, our customer. You are important to us, and we want to make sure you are happy, and love your beautifully cleaned floors.
Dry Organic Carpet Cleaning in Atlanta Georgia
At Georgia Jacks Carpet Cleaning in Atlanta, Georgia we're excited to introduce "A New Way To Clean Carpet" to home and business owners in Atlanta and the surrounding areas. Our specialty is Eco-friendly, dry "organic" deep extraction carpet cleaning.  What this means is no more wet carpets, no harsh chemicals and carpet cleaning you'll love.
The Problems With Traditional (wet) Carpet Cleaning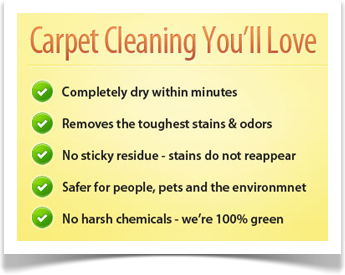 In a  national survey that polled thousands of consumers about their most bothering issues when it comes to carpet cleaning, the overwhelming #1 complaint was that their carpet was left too wet and took too long to dry. The #2 complaint was that stains came back after the carpet had finally dried.
The carpet cleaning industry has come a long way in 40 years.
With modern low moisture carpet cleaning systems (like we use), your carpets will be totally dry in 30 minutes or less; stains will not come back;  carpets will repel dirt after cleaning; and your carpet will stay clean much longer.
Georgia Jacks Dry Carpet Cleaning Is A "Local Owned" Business
Try the NEW way to clean carpets,  Try Georgia Jacks Dry Carpet Cleaning Today!
We're not trying to be the biggest carpet cleaning company in the area – but we are determined to be the best!
We've provided carpet cleaning services to families and businesses in Atlanta Georgia and the surrounding communities!
Our pricing is totally transparent.  There is never an up-sell or add-on.  In fact, you can schedule a time for us to come out to inspect your carpet and give you a to-the-penny quote. In other words, No Surprises!